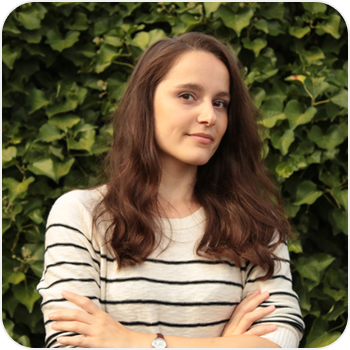 Bonjour,
Je m'appelle Anna Lubinski, je suis une graphiste et illustratrice
née en Pologne en 1987 et basée à Paris.
Je suis une passionnée de l'image. J'adore le cinéma d'animation, la bande dessinée et les belles illustrations.
J'ai suivi une formation en graphisme multimédia
et je suis une autodidacte en dessin.
Si vous avez un projet qui nécessite de l'illustration ou du graphisme, n'hésitez surtout pas à me contacter par email: contact@annalubinski.com, pour que je puisse vous communiquer un prix en fonction de votre demande.
Toutes les images présentes sur mon site ainsi que sur mes différents réseaux sociaux ne sont pas libres de droit, merci de ne pas les utiliser sans mon autorisation.
Hello,
My name is Anna Lubinski, I'm a graphic designer and illustrator born in Poland in 1987 and based in Paris.
I am passionate about the image. I love animation, comics, graphic novels and beautiful illustrations.
I'm a graphic designer and I am a self-taught illustrator.
If you have a project that requires illustration or graphic design, contact me by email: contact@annalubinski.com, so I can send you a price based on your request. You can also contact me if you have any questions or if you just want to send me a nice message! See you soon!
All the images on my site as well as on my various social networks are not free of rights, thank you not to use them without my permission.
Enregistrer
Enregistrer
Enregistrer
Enregistrer
Enregistrer
Enregistrer
Enregistrer
Enregistrer