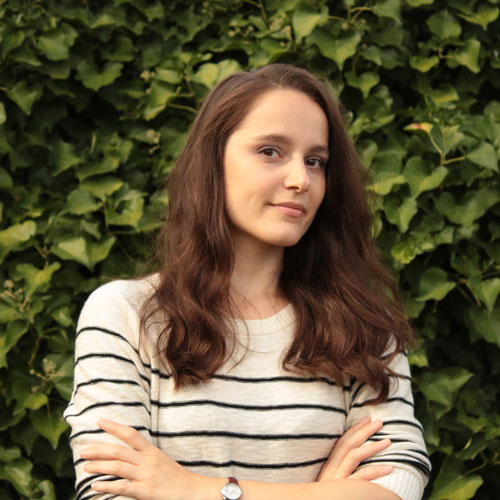 Bonjour,
Je m'appelle Anna Lubinski, je suis une graphiste et illustratrice basée à Paris.
Mon Bac en poche, j'ai suivi une formation en graphisme multimédia, à la suite de laquelle, j'ai acquis de l'expérience dans le graphisme web et print.
Quant à l'illustration, je suis autodidacte, je dessine depuis que je suis enfant. Je suis une passionnée de l'image.
J'adore le cinéma d'animation et la bande dessinée.
Toutes les images présentes sur mon site ainsi que sur mes différents réseaux sociaux ne sont pas libres de droit, merci de ne pas les utiliser sans mon autorisation.
Vous pouvez me retrouver sur mes différents réseaux sociaux.
A bientôt !
Hello,
My name is Anna Lubinski, I'm a graphic designer and illustrator based in Paris.
After high school, I've been formed in multimedia graphics, after my diploma I gained experience in web design and graphic design.
As for the illustration, I'm a self-taught, I draw since I was a kid. I am passionate about pictures. I love animation and graphic novels.
All the images on my site as well as on my various social networks are not free of rights, thank you not to use them without my permission.
You can find me on my different social networks.
See you there!